Digestive Health Services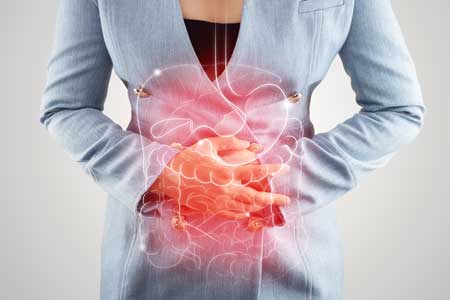 Gastrointestinal Conditions Treated
Our gastroenterologists and digestive health specialists treat the following conditions of the esophagus, stomach, small intestine, colon and rectum, pancreas, gallbladder, bile ducts and liver.
Difficulty Swallowing
GERD/Heartburn
Stomach Ulcers
Stomach Cancer Screening
PEG Tube Management
Pancreatitis
Pancreatic Diseases
Viral & Autoimmune Hepatitis
Fatty Liver Disease
Liver Cirrhosis
Constipation/Diarrhea
Colon Cancer Screening
Diverticulosis & Diverticulitis
IBD/IBS
Crohn's Disease
Hemorrhoids
---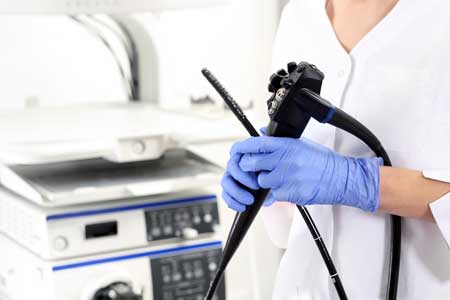 Procedures Performed
The digestive health team of IDEAL Gastro Associates specializes in the following gastroenterological procedures.
Upper Endoscopy
An upper endoscopy, also called an EGD, is a procedure perfromed using a scope to examine the esophagus, stomach and beginning of the small intestines to diagnose and treat upper digestive tract problems.
Colonoscopy
A colonoscopy is a medical test using a scope to examine the colon/large intestine to look for abnormalities and disease. The American Cancer Society recommends that adults who are at average risk for colorectal cancer start having regular colonoscopies when they turn 45.
ERCP
Endoscopic retrograde cholangiopancreatography, or ERCP, is a procedure to look past the stomach towards the pancreatic ducts. ERCP combines upper gastrointestinal (GI) endoscopy and x-rays to treat problems of the bile and pancreatic ducts.
In-office Hemorrhoid Banding
Hemorrhoid banding, also called rubber band ligation, is a minimally invasive procdedure performed in our office to place a small band around a hemorrhoid to non-surgically treat the hemorrhoid
In-office FibroScan
FibroScan, also known as Transient Elastography, is an ultrasound procedure performed in our office to evaluate amount of fat in the liver and whether liver damage is present.
---
Patient Education
The physicians and staff of IDEAL Gastro Associates are pleased to provide a list of educational websites and online resources and encourage patients to learn more about digestive health and GI conditions and treatments.