Basim Z. Abdelkarim, MD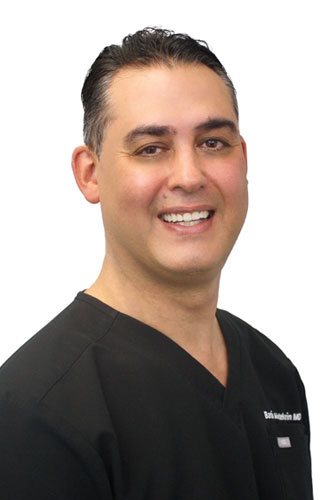 Dr. Basim Z. Abdelkarim is the founder of IDEAL Gastro Associates and has been in practice for more than 20 years. He is one of the few specialists in the United States with expertise in treating GI disorders associated with Ehlers Danlos Syndrome.
Dr. Abdelkarim serves as a mentor/proctor for medical students and physician assistant students for Western University College of Medicine and is a speaker on GI diseases for the American College of Osteopathic Physicians of California.
In addition to being on staff at San Antonio Regional Hospital for 16 years and Casa Colina Hospital for 7 years, he has served as Director of Gastroenterology at Casa Colina Hospital and Center for Healthcare and is a member of the Medical Executive Committee at San Antonio Regional Hospital. He was Chief of Staff of Kindred Hospital Rancho.
Dr. Abdelkarim loves getting away on family vacations with his wonderful wife and three amazing children. He also finds time to enjoy a round of golf and deep sea fishing with his friends.
Certifications
Education
Fellowship, Gastroenterology: University of California, Irvine
Residency, Internal Medicine: University of California, Irvine
Medical School: University of California, Irvine, School of Medicine
Bachelor of Science, Biological Sciences: University of California, Irvine
Professional Memberships
American College of Gastroenterology
American Gastroenterology Association
Languages Spoken